Here is the combination of 3 different stock images to create the before: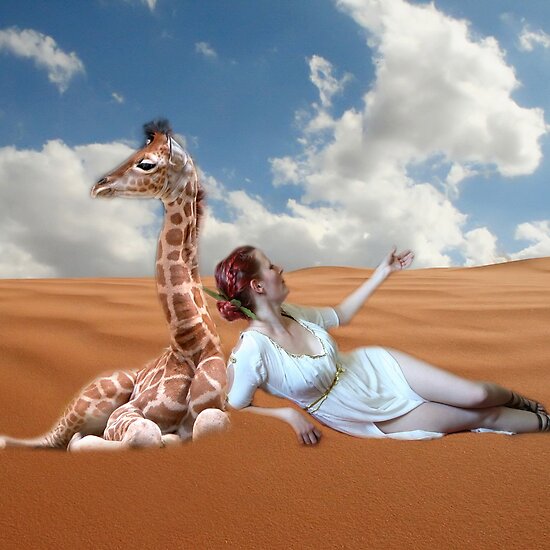 And here is the result after adding texture layers, paint layers, and many photoshopping tools and edits: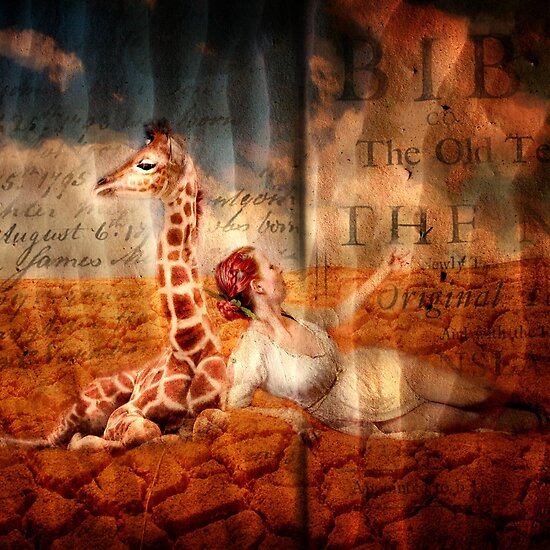 About this piece:
A bit of light-heartedness on the painful topic of being in the desert. I think God was humoring me with the giraffe. The piece speaks to me to find humor in difficult situations and hard, dry places while we wait for the promised harvest.
"Therefore I am now going to allure her;
I will lead her into the desert
and speak tenderly to her.
There I will give her back her vineyards,
and will make the Valley of Achor a door of hope.
There she will sing as in the days of her youth,
as in the day she came up out of Egypt.
"In that day," declares the LORD,
"you will call me 'my husband';
you will no longer call me 'my master. '
~Hosea 2:14-16
Digital Mixed Media: Photomanipulation & Digital Painting
I pray this image will also speak to you!